Navigating the world of estate planning can be daunting, even more so when the laws and societal norms have not always recognized the validity and rights of same-sex marriages. With the ever-evolving legal landscape surrounding LGBTQ+ rights, it's essential to ensure that your estate is properly protected, and your wishes respected. Here's where attorney Andrew Fesler can be a beacon in the world of estate planning for same-sex couples.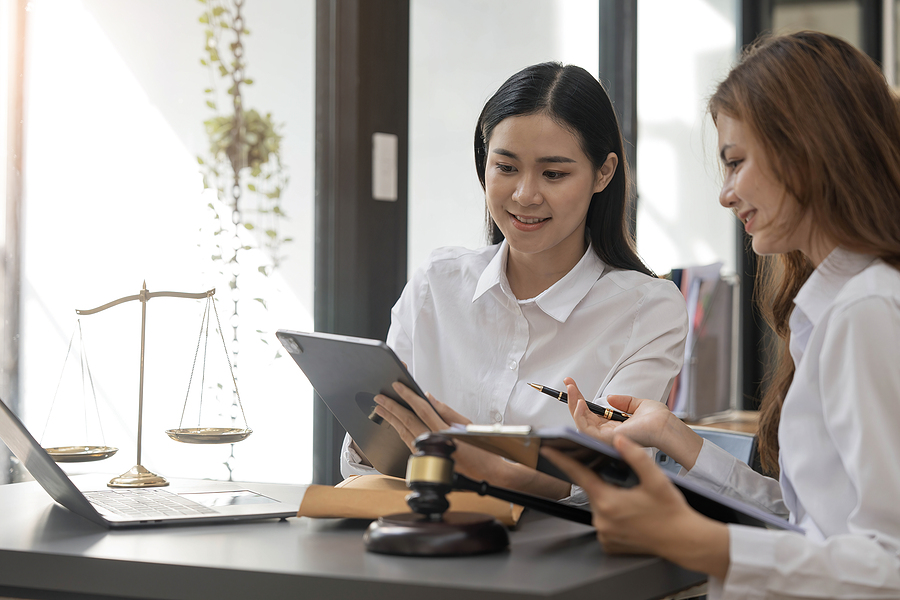 The Importance of Tailored Estate Planning for Same-Sex Couples
While the historic Supreme Court ruling in Obergefell v. Hodges in 2015 recognized the constitutional right to same-sex marriage across the United States, many couples may have entered into unions, partnerships, or other legal arrangements prior to this ruling. This can create complexities when determining spousal rights, inheritance, and other estate considerations. Plus, not all states have the same rules when it comes to issues like spousal rights of inheritance, decision-making in medical situations, or tax implications.
This is where tailored estate planning for same-sex couples becomes essential. With proper planning, you can:
1. Ensure Property Distribution: Properly drafted wills and trusts can ensure that your assets are distributed exactly as you desire, avoiding potential state default rules.
2. Protect Parental Rights: If you have children, it's critical to ensure that both parents' rights are recognized and protected, especially if one parent is not biologically related to the child.
3. Medical Decision-Making: Through powers of attorney or advanced healthcare directives, you can ensure that your spouse or partner has the right to make medical decisions on your behalf should you become incapacitated.
4. Minimize Taxes: Proper estate planning can also help minimize any potential tax liabilities upon the death of a spouse, ensuring that more of your hard-earned assets go to your loved ones.
How Attorney Andrew Fesler Can Help
With years of experience and an empathetic approach to his client's unique situations, Carlsbad Estate Planning Attorney Andrew Fesler is well-equipped to assist same-sex couples in navigating the intricacies of estate planning. Here's how he can assist:
– Comprehensive Review: Andrew Fesler begins by comprehensively reviewing any pre-existing arrangements or plans you may have, ensuring they align with current laws and your wishes.
– Custom-Tailored Plans: Every couple is unique, and Andrew Fesler believes in creating custom-tailored plans that reflect each couple's specific needs, wishes, and circumstances.
– Continuous Updates: As laws and personal situations change, so should your estate plan. Attorney Fesler emphasizes the importance of periodic reviews and updates to ensure your plan remains relevant and effective.
– Guidance and Education: The world of estate planning can be filled with legal jargon and complexities. Andrew Fesler prides himself on providing clear guidance, educating his clients about their options, and ensuring they make informed decisions.
Protect Your Future with Carlsbad Estate Planning Attorney Andrew Fesler
Your love, your relationship, and your family deserve protection. If you are in a same-sex marriage or partnership and have yet to navigate the waters of estate planning, don't delay. It's an essential step to ensure your wishes are honored and your loved ones protected, no matter what the future holds.
To start your estate planning journey, we encourage you to reach out to Carlsbad Estate Planning Attorney Andrew Fesler. With a passion for justice, an intricate understanding of estate planning nuances, and a dedication to serving the LGBTQ+ community, he stands as a reliable ally in safeguarding your future.
Contact him today at (760) 444-0943 to schedule a consultation. With Attorney Fesler by your side, you can rest assured that your estate is in competent and caring hands. Don't leave tomorrow to chance; let Andrew Fesler help you build a secure, loving legacy for the ones you cherish the most.