Updating an estate plan upon a second marriage is important. Second marriage estate planning ensures that if both spouses want, they can make arrangements to have their new wife or husband provided for from the assets of the estate. As always, whenever important life events happen such as marriage, divorce, when you buy a new home, or have children to protect, making sure your plan reflects that is critical.
Every estate plan presents its own unique challenges and interesting situations, especially when it comes to estate planning for a second marriage. You'll need to decide the best way to acknowledge your relationships and provide for loved ones who depend on you.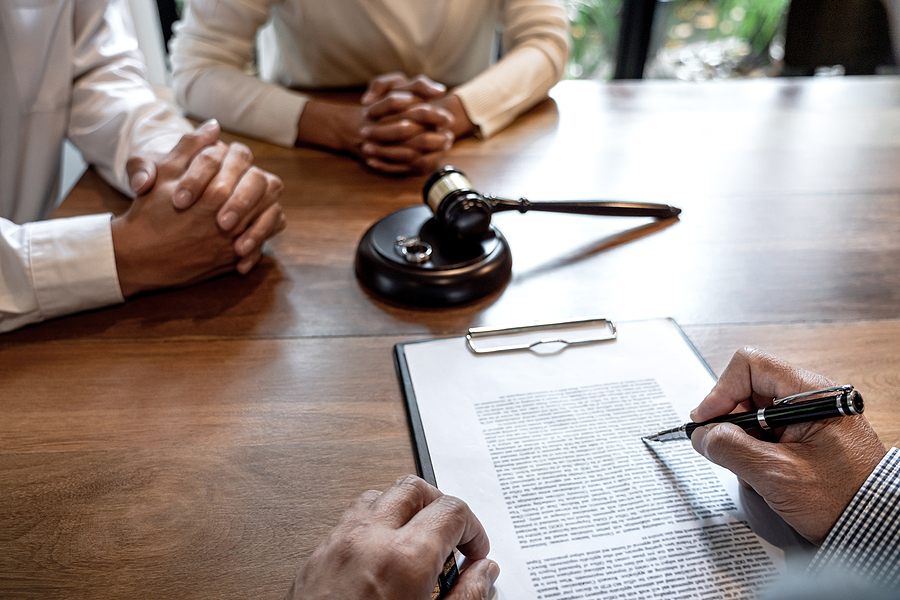 Sometimes that may even include a former spouse as the parent of minor children you share custody of. Your new plan may not necessarily include adult children if they are financially secure. These are some of the decisions to discuss with an experienced estate planning attorney like Andrew Fesler of Carlsbad, California.
The key thing to remember states Attorney Fesler when updating an estate plan for a second marriage "is you want your estate plan to reflect what is important to you and that usually includes providing for your second spouse, stepchildren perhaps and certainly for any new children of the second marriage." An estate plan is not all about who gets what when you die. It is about peace of mind that you have done your best to protect the ones you love and provide a better future for them from the fruits of your labor.
Estate planning works best when you update or review your plan on a regular basis with a trusted estate planning attorney. As your assets grow, you want your plan to reflect that, protecting assets and safeguarding beloved relationships.
Second Marriage Can Mean Late Life Marriages
Not all second marriages are young couples taking another swing at the bat. Second marriages are often between partners who are older , with their own accumulated wealth and children by the first marriage. When it comes to estate planning for a second marriage, couples often have to consider how their individual accumulated wealth will be distributed fairly. Most reasonable couples understand that children of a first marriage deserve consideration and want them to benefit from the estate. Working out how that is to be accomplished sometimes takes the deft handling of a smart and empathetic attorney.
When it's your estate plan, you're the one who gets to decide the requirements but you want to do so in a way that the ones you love understand the thinking behind the decisions. You want to make decisions from a place of love and appreciation. This means providing for your second spouse as they age as well as family members like adult children.
Make a New Estate Plan As Soon As You Marry
In general, folks should review their estate plan on a regular basis, but it is especially important to update your estate plan when a major event happens like getting married for the second time. You should want to ensure that your new plan outlines how your estate will include your new spouse. In some cases, couples with equal financial assets upon marriage will choose to decide that only certain assets should go to the new spouse while others be preserved for the children of the first marriage.
Life changes constantly, which means your estate plan should change to accommodate those new realities. Discussing the best way to achieve your goals with a skilled and knowledgeable estate planning attorney is the best first step.
Contact Us Today
If you are marrying for the second time, sit down with Carlsbad estate planning attorney, Andrew Fesler. Attorney Fesler is focused on quality relationships, individualized services, and a 'meet-the-client-where-they-are-at' attitude that provides a better experience for his clients.
To find out more about second marriage estate planning or to update your estate plan because of a second marriage, please contact the Law Office of Andrew Fesler today.