Blended families often grapple with a variety of concerns, including inheritance and financial planning. Good estate planning for blended families works to ensure fair distribution of assets among all children and spouses. Expert legal guidance is crucial to navigate complexities and avoid potential conflicts. In the Carlsbad area, Carlsbad estate planning attorney Andrew Fesler is uniquely positioned to help you create an estate plan that fits the needs of your blended family.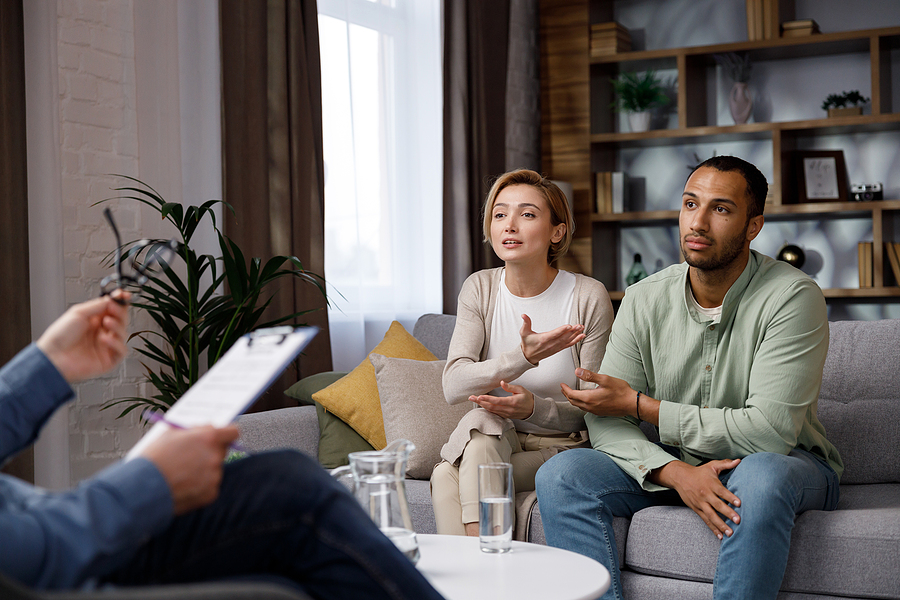 A blended family, also known as a stepfamily, is a family formed when two people come together and bring a child or children from previous relationships.
Below is a list of things to consider when thinking about your estate plan now that you and your spouse have a blended family in California.
The cornerstone of a successful estate plan is open dialogue. Before drafting any documents, discuss your intentions with your spouse and begin to get an idea about what each other is thinking. Then discuss your thoughts with a qualified estate planning lawyer like Andrew Fesler here in Carlsbad. It's crucial for your spouse to understand your decisions and for you to understand their point of view. This not only sets expectations but also can preemptively address any potential concerns or misunderstandings.
Parents in nuclear families (a family group consisting of parents and their children) usually create estate plans that leave their inheritance to their surviving spouse with the understanding that everything will eventually flow down to the children that they share.
However, in a blended family, the situation may be complicated as you balance the interests of your new spouse, your children from previous relationships, and your stepchildren. If you do not have a will or do not include stepchildren in your will, they will not inherit under California's intestacy laws. Your lawyer should be able to guide you in finding solutions to designing a plan to fit your needs.
Select or Update Beneficiaries
When you get remarried, you must update your beneficiary accounts (i.e., life insurance policies, retirement accounts, and investment accounts) to ensure that your beneficiary designations reflect your new wishes. Beneficiary accounts bypass probate, which means they are not governed by the terms of your will or trust. It's essential to review and update these designations regularly, especially after major life events like a remarriage, to ensure they align with your current intentions.
Consider a Prenuptial or Postnuptial Agreement
You should consider creating a prenuptial or postnuptial agreement. Such agreements can clarify financial expectations and obligations in the event of divorce or death. They can be especially useful in blended family scenarios where there are assets or children from previous marriages to consider. A prenuptial or postnuptial agreement can help ensure that your children from a previous relationship are provided for after your death.
Trusts can be particularly beneficial for blended families. Trusts provide a mechanism to allocate funds specifically for certain beneficiaries. For instance, a trust can ensure that a portion of an estate supports a current spouse during their lifetime, with the remaining assets subsequently being passed onto children from a previous marriage. This strategy ensures that both immediate and long-term intentions are met.
Your Carlsbad Trust Attorney
When planning how to split up your assets after you're gone, especially with blended families, it's important to think carefully and talk openly. With the right advice and planning from attorney Andrew Fesler, you can make sure everything is shared fairly and the way you want it to be.
If you have questions about estate planning for blended families, contact the Law Office of Andrew Fesler. Andrew Fesler is an experienced Carlsbad estate planning attorney with over twenty years of experience who can help you create a comprehensive estate plan. Contact our office today at (760) 444-0943 for a free consultation.