Life changes and so should estate plans.
A divorce creates a substantial life change for both individuals. After the final judgment of divorce has been issued, it's also important to consider new estate planning after divorce. Normally couples have designated their spouse as a beneficiary but after the divorce, this usually no longer makes sense.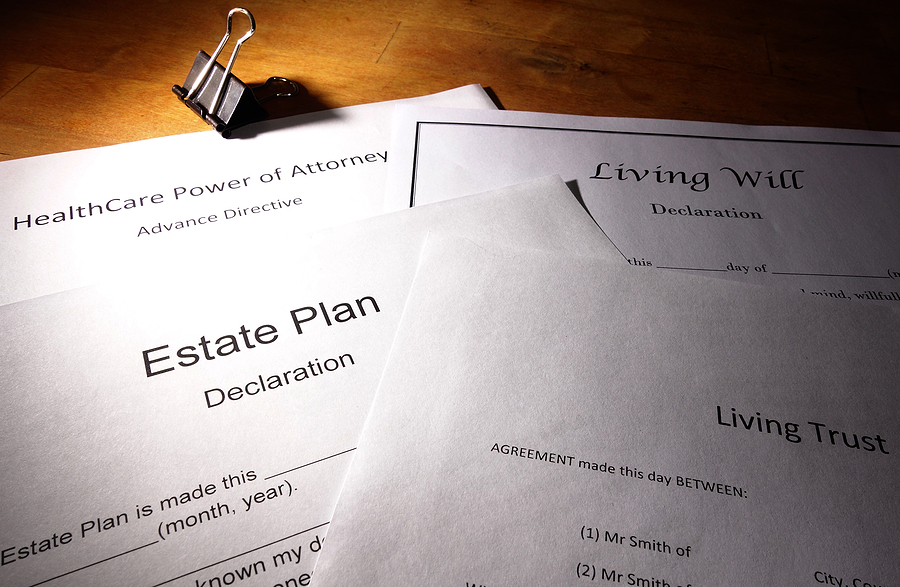 New Situation
When considering estate planning after a divorce, it's important to remember changes should be sensible and not full of residual anger or resentment. Approach estate planning from a logical point of view and with consultation with an experienced and knowledgeable estate planning attorney, like Andrew Fesler.
Since each person has been awarded their share of the marital assets, each person needs to think about who they now wish their estate to be awarded to upon their death including a new will and even a trust. An estate plan also includes having to make thoughtful decisions on incapacitation such as advance healthcare directives and designating guardianship of children. Your former spouse may no longer be the person you trust with your estate or to make such decisions for you. This new situation makes for a new estate plan.
Naming New Beneficiaries
Divorces result in the distribution of marital property and the awarding of ownership of assets such as homes, vehicles, life insurance policies, and retirement accounts. Estate planning after a divorce needs to reflect those changes. The chief reason for revisiting your estate plan after your divorce would be to name new beneficiaries other than your former spouse.
For example, say you named your then-spouse as the beneficiary of your retirement accounts. Now after the divorce, you may want to switch the beneficiary of your account funds to your parents, your child, or your sibling. If your child is a minor, you may wish to create a trust until your child reaches a certain age. Using a qualified estate planning attorney is likely the best way to make sure your wishes are properly addressed.
Decisions in Case of Incapacity
Another part of an estate plan includes documents to address the possibility of incapacity. If you should become injured, gravely ill, or mentally unable to make decisions, tools such as the Power of Attorney and the Advance Healthcare Directive allow you to name a trusted agent to make sure that certain decisions can be made in keeping with your desires should you be unable to do so.
Generally speaking, married couples tend to name each other as the person they trust to make decisions about financial affairs and medical care in times of incapacity. However, a divorce generally requires revisions to the estate plan to better reflect the new reality for both parties as the couple no longer have that trusted relationship.
Even if the marriage ended amicably, it might not make sense that such decisions are made by a former spouse. Choosing another trusted family member such as an adult child or sibling will make better sense. In most divorces, the former couple is not on good terms and therefore they do not want their ex to inherit their assets.
The Law Office of Andrew Fesler Can Help with Estate Planning
Estate planning after a divorce is an important task to be done promptly. To be honest, you likely do not want your ex to inherit your estate. You no longer have that type of relationship. You do not want your estate distributed to someone you no longer trust and you certainly do not want them to make important end-of-life or healthcare decisions on your behalf.
Andrew Fesler is a top Carlsbad estate planning attorney with a client-centric approach. Andy believes that each client deserves quality and thoughtful service that is individualized to meet their needs. He can even travel to you if that is important! Let him help you make a new estate plan after your divorce.
To find out more about how we can help, contact The Law Office of Andrew Fesler today. Our number is (760) 444-0943.